Ch Dayquest Maximus
"Pedro"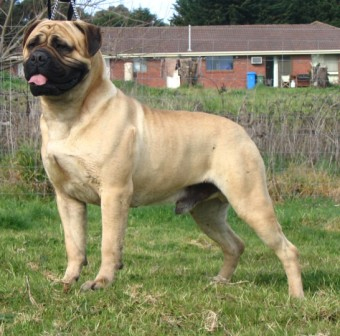 Pedro the clown.
He is such a character. He makes us laugh every day with his strange antics.
He is the most obedient dog in the household, only ever wanting to please and as fast as he can. He knows 100 different escape roots from every run on the property. He easily scales any 5' fence and if he can't go over it he will go under.
He is only a small boy but possesses allot of wonderful assets. He has a lovely wide deep chest, great front and rear angulation, good topline, dark eye and nice tight cat like feet.
He is a proven sire having sired 2 litters to date.